Magical, overwhelming, breathtaking... The special beauty and authentic atmosphere of the Nottebohm Room is difficult to put into words. You just have to see this.
A visit to the Nottebohm Room guarantees an undeniable wow feeling. The magic hits you as soon as you enter this historic library space. You immediately imagine yourself in the wonderful universe of Harry Potter.
As soon as you step into the room, you can smell the scent of the 120,000 oldest books in the collection and hear the city sounds hushed. Follow in your footsteps over the creaky parquet floor. Step by step you become more and more enchanted by the breathtaking appearance of this wonderful place, this literary treasury, this historic show room.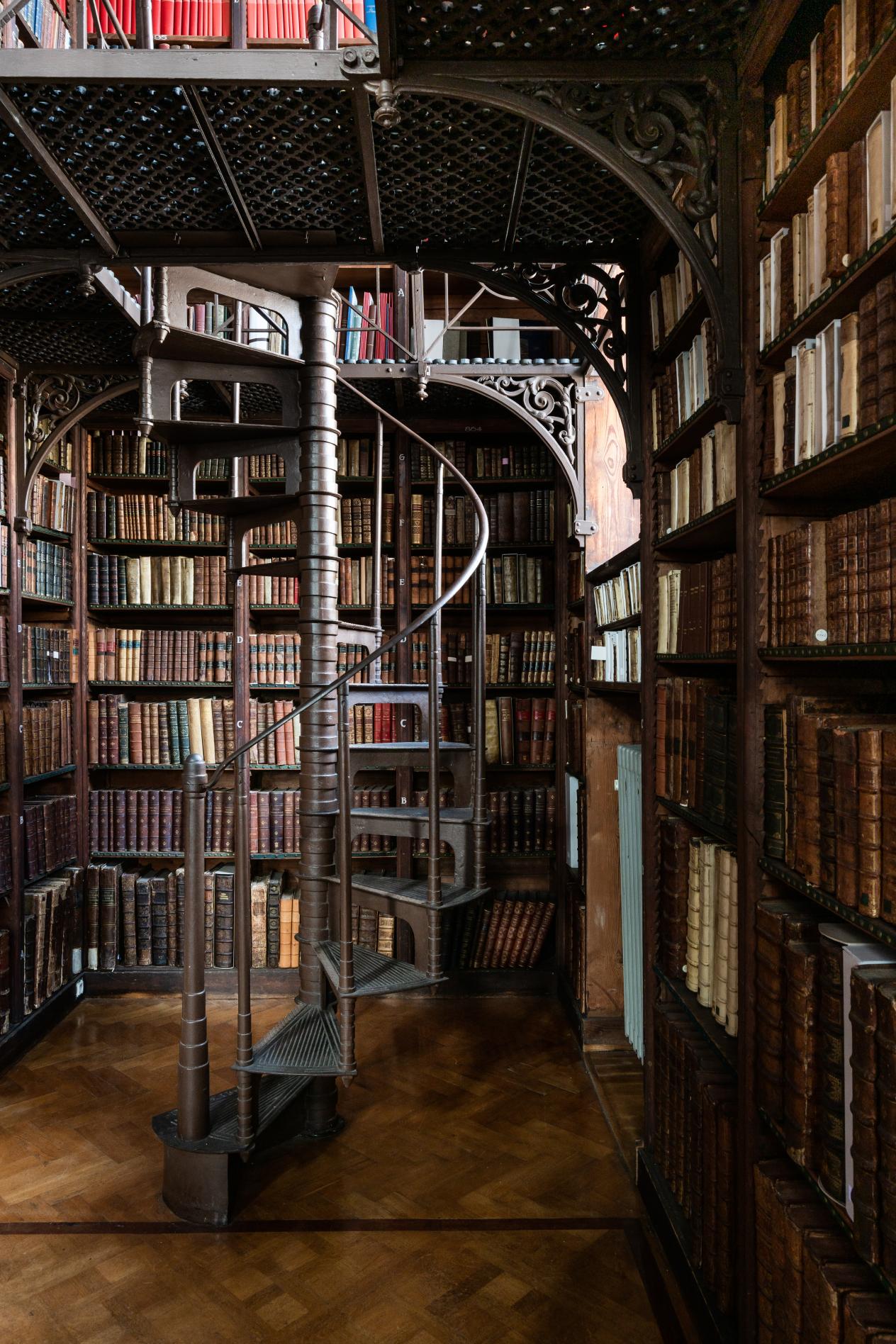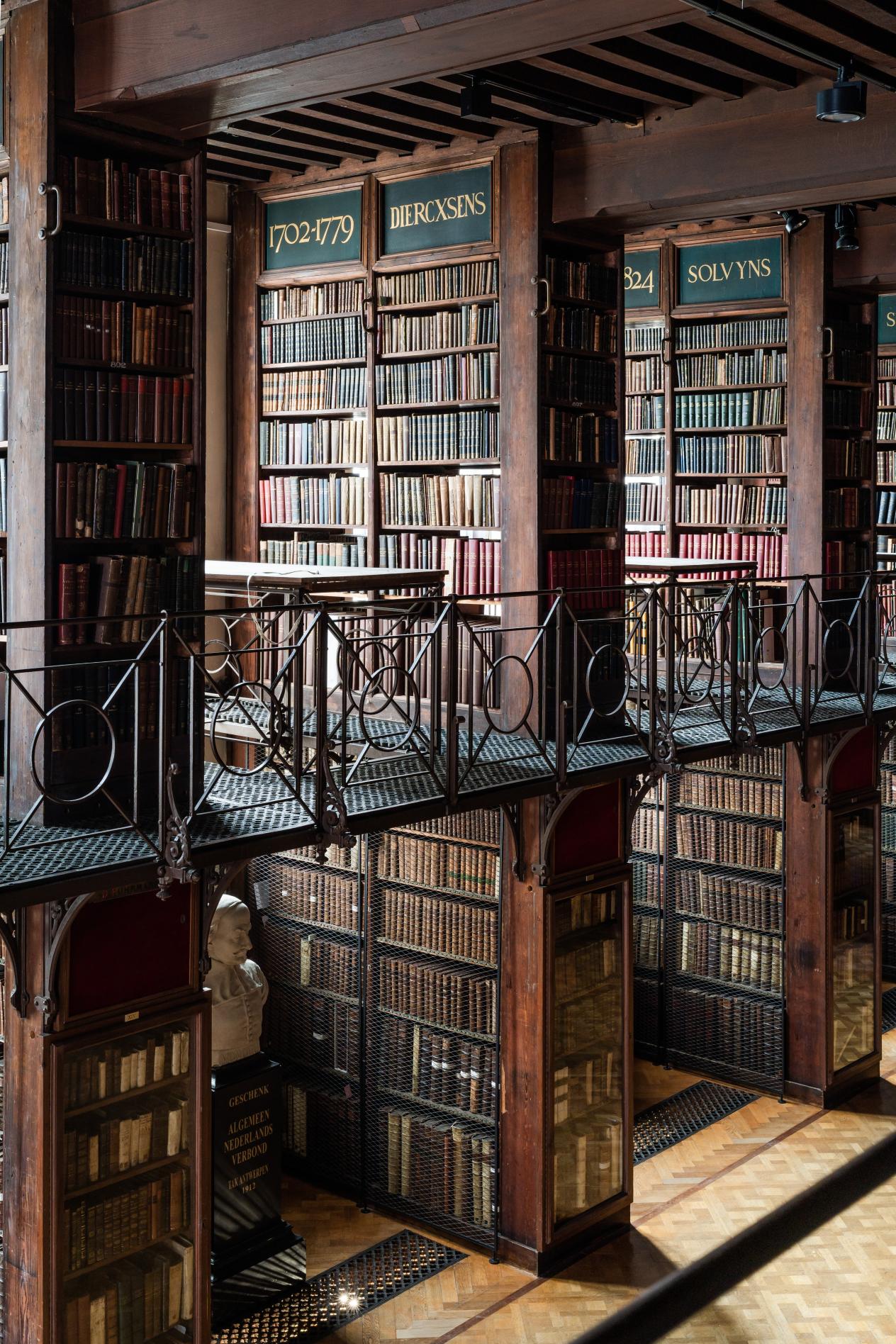 So good news! The beautiful Nottebohm Room will soon open its doors to individual visitors. No more waiting for a themed day or guided tour to admire this majestic library space. In the period from April 22, 2023 to September 10, 2023, you can visit the Nottebohm Room from Tuesday to Sunday, from 10 am to 5 pm.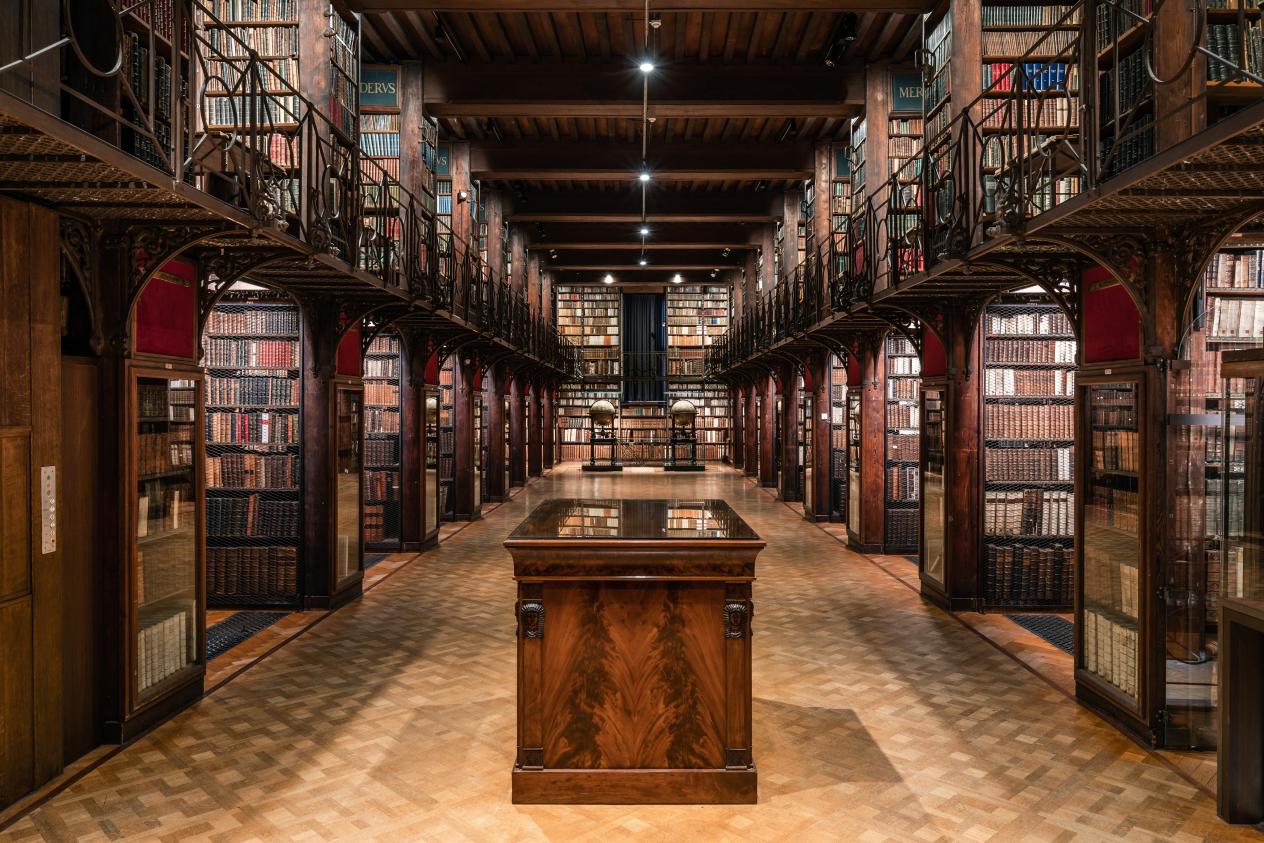 Practical info for individual visits
Open from April 22, 2023 to September 10, 2023. During that period you can visit the 'Baroque Influencers' exhibition in the Nottebohm Room.
Opening hours: from Tuesday to Sunday, each time from 10 am to 5 pm. Last entry at 4:30 pm.
Standard ticket € 8
Practical info for group visits
From Monday to Saturday, between 10 am and 5 pm.
A tour takes about 1.5 hours. Our guide will be waiting for you fifteen minutes before the start at the desk of the Heritage Library, Hendrik Conscienceplein 4, 2000 Antwerp.
For groups of up to 20 people.
Rate: 115 euros (administration costs included)
or
Contact Experience Antwerp 
© Erfgoedbibliotheek Hendrik Conscience, photos LUCID